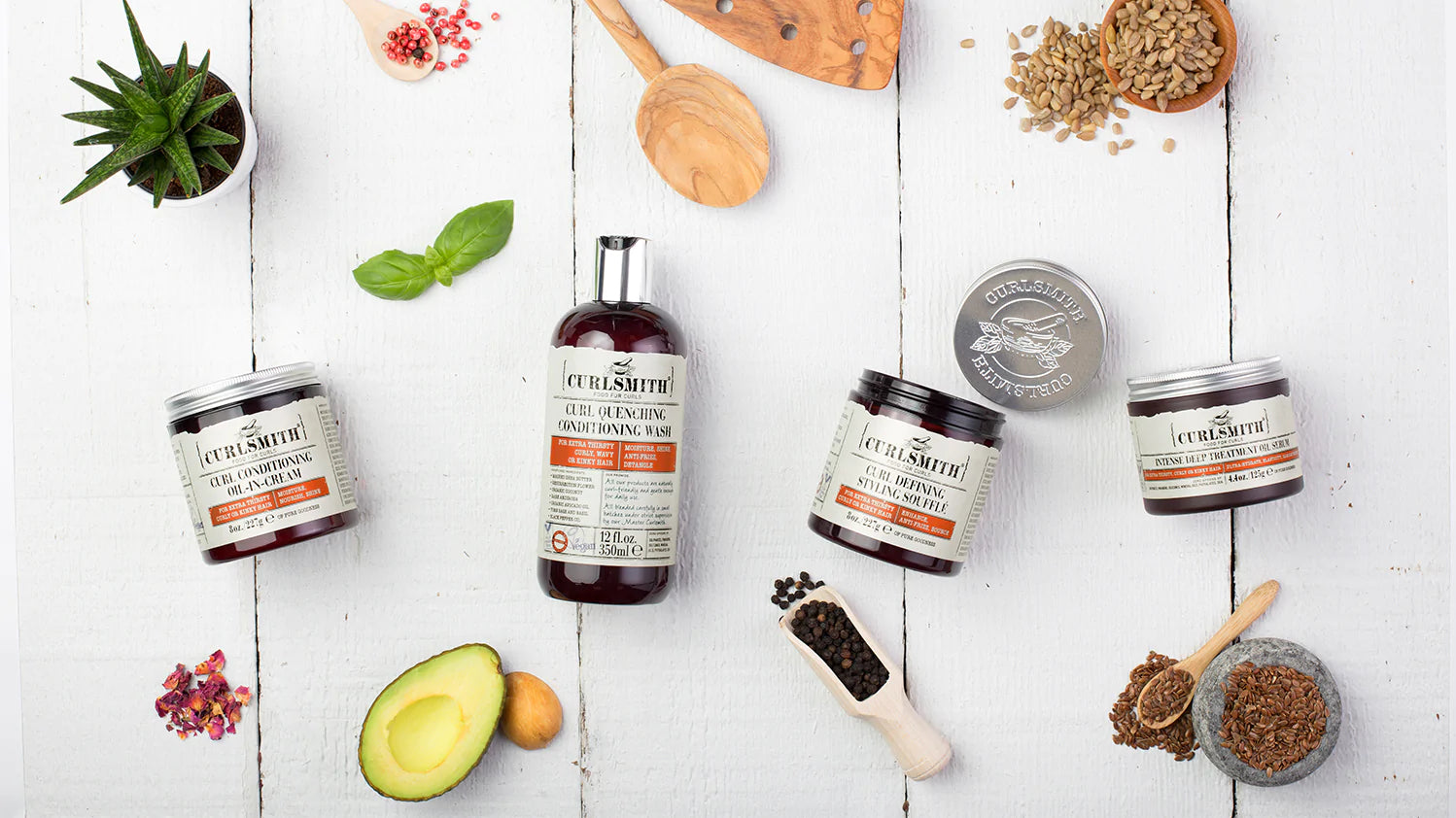 Curlsmith was born out of a community of people with textured hair sharing their haircare tips, home remedies and frustrations with products on the market not made specifically for their needs. Working with our curly community we created the Curlsmith brand with the mission of bringing curl confidence to everyone wanting to embrace their natural wavy, curly or coily hair.
With a dedicated team, we grew the community online and our own website, and then launched in the US on Ulta.com in 2018 and Ulta Beauty stores in 2019 and continue development of other online stores in the US, UK and EU.
In late April 2022, Helen of Troy, a US based multi-national company with a long history in beauty and hair care products, acquired Curlsmith. With the same vision for the brand, the values remain the same, as do the high quality products. The Curlsmith team also remains the same and continues this mission.
The latest chapter
You may be wondering what this means for you as our loyal customer and so we have put together some FAQs which we believe will help clarify any questions you may have.
What is an Acquisition? An acquisition is a corporate action in which one company purchases most or all of another company's shares. In this case, Helen of Troy has purchased 100% of Curlsmith company shares.
Who is Helen of Troy? Helen of Troy Limited is a leading global consumer products company offering creative products and solutions for its customers through a diversified portfolio of well-recognized and widely-trusted brands, including OXO, Hydro Flask, Osprey, Vicks, Braun, Honeywell, PUR, Hot Tools and Drybar. The Company sometimes refers to these brands as its Leadership Brands. For more information about Helen of Troy, please visit http://www.helenoftroy.com/
Why did Curlsmith decide to sell? While Curlsmith has had year-on-year growth since the beginning, we're still very much a start-up company at our core. With a small team in place and structures not supporting its output, it was time to take Curlsmith to the next level. Helen of Troy purchased Curlsmith because it believes there is no other company in the industry more likely to protect, nurture, and build upon the foundation that Curlsmith stands on. They have demonstrated their partnership playbook throughout the years with acquisitions like OXO, Kaz, Hydro Flask and Drybar. They retained, integrated, and collaborated with their talented teams to steadily enhance quality, add capabilities, grow the number of employees, all while investing heavily in product innovation, quality, marketing opportunities and supporting the business with operational and back-office capabilities.
What does this mean for me as a customer? Helen of Troy has acquired the company because they value the Curlsmith product offering and our core values. As such, Curlsmith will be staying true to its roots and will continue to operate the same as it has regarding formulations and the products we know and love. The intent is that any changes in the future will be positive, leaving Curlsmith in a far better position as we now have additional resources and support from the corporate group who are well equipped to be able to enhance the way we run our business and expand to new customers and countries.
Will there be changes to the current Curlsmith Team? Aside from the founders, our current team will remain in place who know and understand our brand and community so business will continue as usual. Our team will continue to work closely with our community to deliver exciting product launches and campaigns as we always have done.
Will I still be able to purchase my favourite Curlsmith products and formulations? There are no plans to change our current formulations unless required to do so by law, for example, if there are territory-specific ingredient legislation changes. We have and always will be committed to delivering products and formulas of the utmost quality and will continue to work closely with our community as we always have done.
Will I still be able to purchase Curlsmith products at my favourite retailers? Yes, Curlsmith will continue to sell at your favourite retailers and more will be added in the future
I still have questions, who is best to contact? For all enquiries, please email hello@curlsmith.com and we can answer any further questions you may have.