OUR MISSION
Curl Confidence
CURL CONFIDENCE means empowering
everyone to love the hair they have and simplifying curly hair care, whilst
taking the best possible care of people, communities and
the planet
We believe curls don't have to be complicated, and we're on a mission to take the guesswork out of curly hair care. Not sure where to start? We're here to help you understand your unique hair needs, unlock your true texture and perfect your haircare routine, not to mention bust a few 'curls myths!'
We simply make hair products with all the ingredients curls love, and none of the stuff they hate. And we never, ever, compromise on results or our values. And the work never stops. Our crack team of Scientists and Naturalists are on a constant quest to bring you even bigger results and even better curl care formulas.
Curlsmith is also on a journey to becoming a better business, and we are in the process of
becoming B-Corp certified. You can read more about our Social and Environmental
initiatives in our Sustainability hub.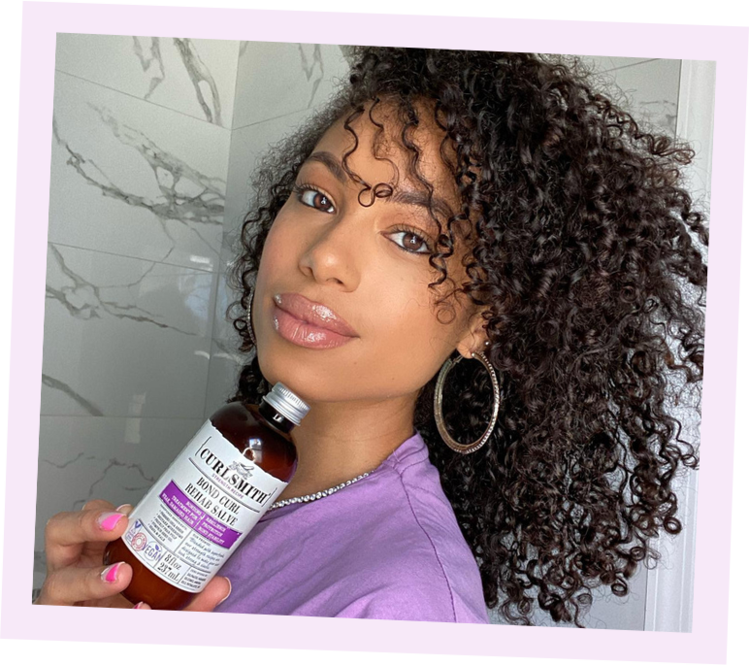 OUR VALUES
FOR CONSCIOUS CURLS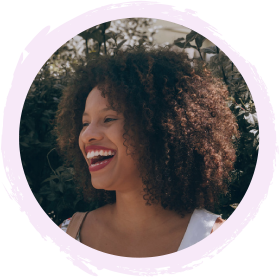 WORK IT
When it comes to your curls, it's just gotta work. At Curlsmith we always put performance first. Every single one of our professional grade formulas has been rigorously tested for quality, performance and safety, and put through its paces by our picky panel of expert curlfriends before launch. This ensures we always bring you 'wow' results, without compromising on ingredients or ethics.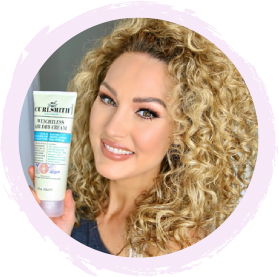 KEEP IT REAL
YOU are the stars of the show at Curlsmith. We always use real people and real results in our ads and content, and we love supporting our community by offering modeling opportunities to up and coming talent instead of using external agencies. We never use photoshop to hide imperfections – we're here to celebrate unique beauty, real people and natural hair!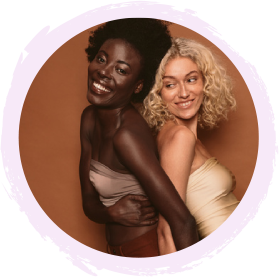 MAKE IT PERSONAL
We get that your curls are as unique as you are. With so many factors at play, from hair thickness, density and porosity, to health, hormones and seasonal changes, it can be hard to know where to start. We're here to inspire, support and guide you on every step of your curly journey. Take our curl consultation or email us* directly to find the best products for your unique curl needs.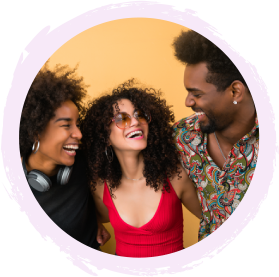 EVERYONE'S INVITED
We believe everyone should feel heard, respected and welcome. We know that varied perspectives lead to better solutions, better services and ultimately a better world. That's why we welcome employees, suppliers, selling partners, stakeholders, content creators and collaborators from all genders, sexualities, races and religions and make products for every hair, skin and scalp type.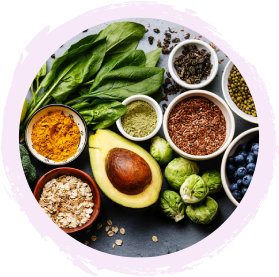 GENTLY DOES IT
All our products are carefully designed to feed the needs of curly hair and they're jam packed with delicious superfoods.We've removed all ingredients that can be too harsh on curls – that includes silicones, sulphates, parabens, mineral oils, DEAs, drying alcohols, artificial dyes and phthalates. All products follow rigorous testing and they comply both with FDA regulations and stricter EU rules.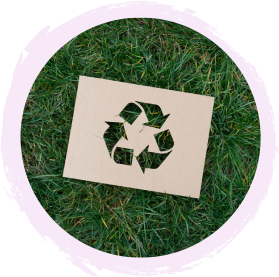 PROTECT WHAT MATTERS
We are committed to reducing our environmental impact and we are constantly updating our sustainability goals. Today our packaging is 85% recyclable. Our labels can be easily peeled off (check out our Insta for inspo on reusing our bottles and jars). By the end of 2021, 50% will be made from recycled plastic.By the end of 2022 we will go even further by offering 100% plastic free options.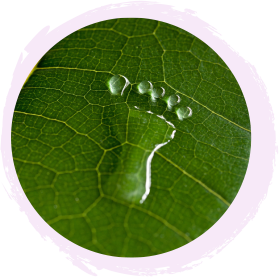 CARBON CONSCIOUS
We don't believe in unnecessary travel - for people or product. Our global teamworks almost 100% remotely. Our products are made in the USA, and 90% of what we make stays here, meaning more local jobs, fewer product miles and a smaller carbon footprint. All of the direct orders from our website are carbon neutral within the USA and we are working with our partners to do this elsewhere.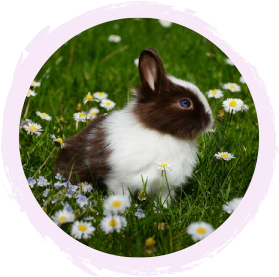 ANIMAL FRIENDLY
We believe no animal should suffer to make us look beautiful. We are incredibly proud of our Cruelty Free status, which is certified by PETA. All Curlsmith products are tested on curlfriends and family, never on animals. Our line is also Vegan friendly and doesn't contain any animal-derived ingredients or byproducts.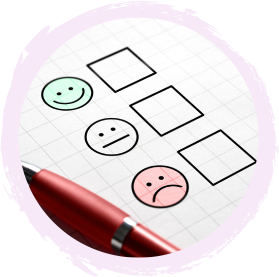 WE HEAR YOU
We want to provide you with what YOU need to achieve your curl potential. That's why we take feedback very seriously and we rely on our community to guide our product development and innovation journey. Is there something you think we're missing? Something we could do better? Just email us* or send us a DM and we'll get right on it!